In our newest series, we are sharing everything you need to know when planning where to eat at the Disneyland Resort. We call it "In a Magical Food!" Join us as we guide you through all the quick service Food and drink options at the Disneyland Resort, starting with The Golden Horseshoe in Frontierland!
The Golden Horseshoe is a classic Disneyland dining location and was an opening day attraction first used by Walt Disney himself. Inside the restaurant, you'll find Wild West themed decor and furniture!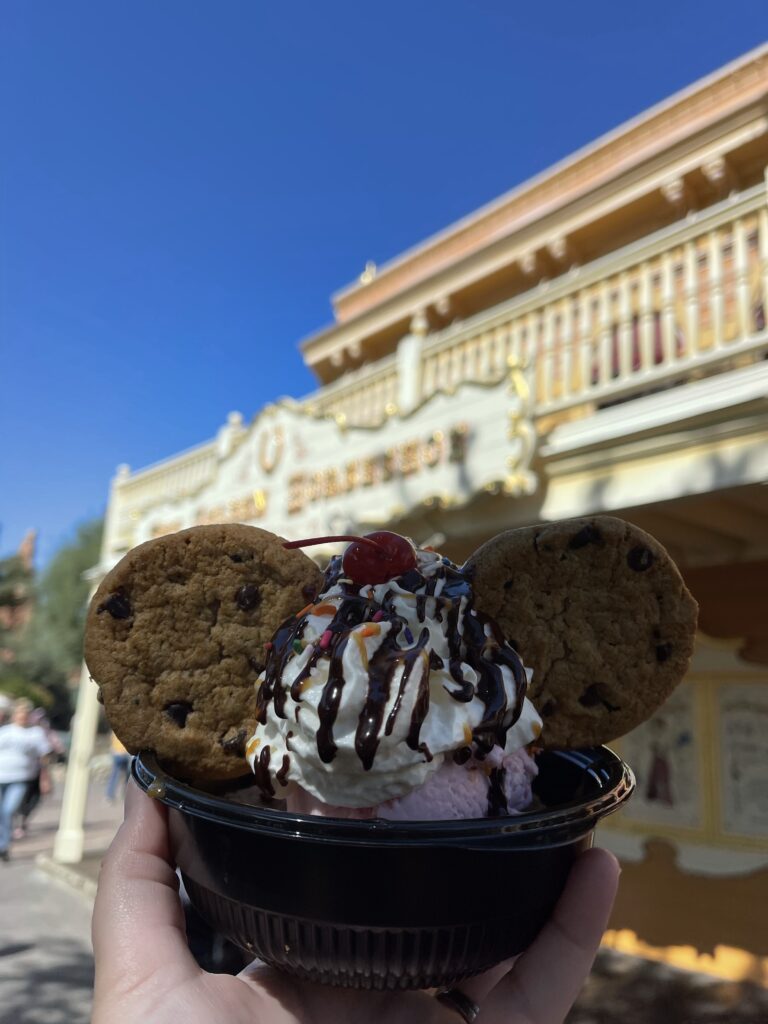 This quick service restaurant features air conditioned seating on two floors, a traditional American food menu, and Wild West themed entertainment. The food options range from fish and chips and chicken fingers to ice cream sundaes and floats. This is a great spot to take a break, enjoy a snack or an ice cream treat, and rest your feet as you watch a show.
To learn even more about the Golden Horseshoe at Disneyland, watch here