Water park fans in Orange County California have been impatiently waiting for the return of a local favorite, Wild Rivers! This water park was previously located near the Irvine Spectrum Center, and it's grand opening has been delayed by supply issues like much of the world is facing now.
We are glad to say that we had a fantastic experience as passholders visiting during the first week of the soft opening. Not all of the slides are completed, neither are the restaurants and snack bars, but the attractions that are available are a blast! Here are a few tips to enjoy your visit!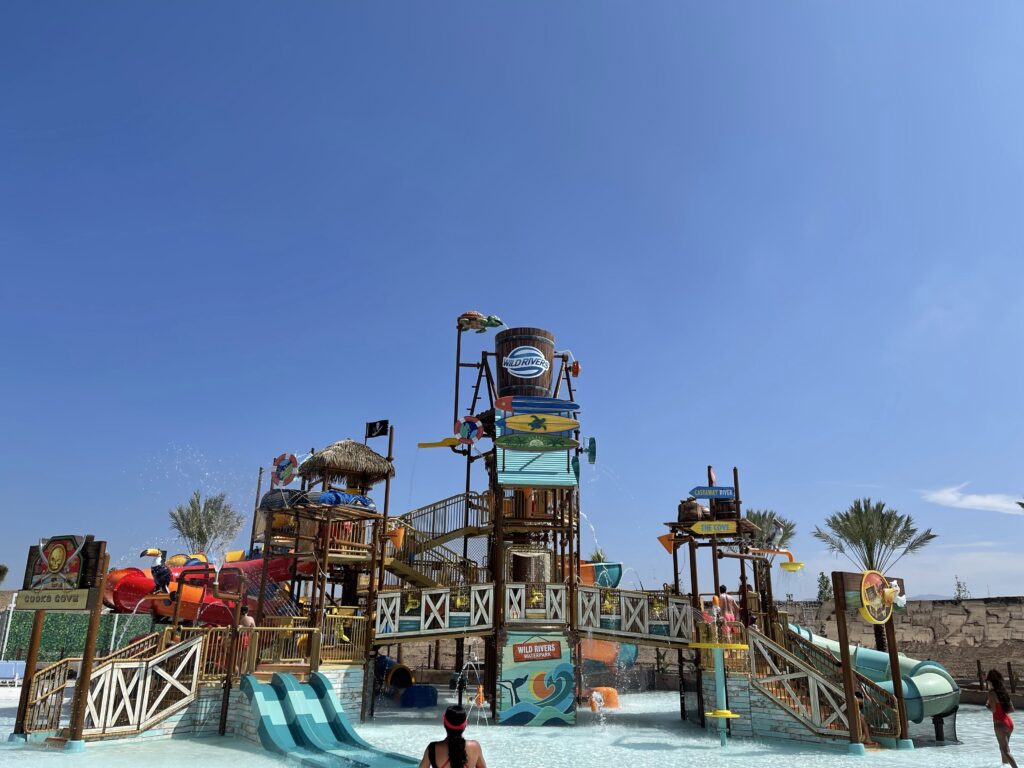 1. Find chairs or locker to leave your personal items when you first arrive at the water park. There is plenty of seating in the shade near Cook's Cove play area and the Shaka Bay wave pool.
2. Ride the popular slides first thing in the morning or in the afternoon when crowds clear out. The park is open until 7pm, so many people leave around 3 or 4pm.
3. Bring goggles for kids! The Cook's Cove play area is filled with splashing and squirting water play, plus many of the slides tend to splash up into your face near the bottom.
4. Bring snacks and food. Currently, only a few limited sandwiches and salads are available, so definitely pack a lunch for your picky eaters.
We'll be back at Wild Rivers soon to check on their progress! Watch our experience opening week here