This world famous aquarium is located on the shore of Monterey Bay near historic Cannery Row. The area makes a perfect stop during a road trip up the central coast of California!
The Monterey Bay Aquarium is home to thousands of sea creatures and marine life, including a massive two story kelp forest and large collection of unique jellyfish. It also features a fun and interactive children's exhibit with colorful fish and play areas for kids to climb and explore. Several exhibits included touch tanks as well, where kids and adults can get up close with a variety of ocean creatures. Here are our tips for enjoying your visit!
1. Go early! Arrive before the aquarium opens so that you can explore some of the exhibits with smaller crowds.
2. Take breaks. There are plenty of areas with benches where you can rest your feet for a few minutes. Be sure to stop and enjoy these calm spots throughout the day.
3. Slow down. Take your time exploring each exhibit, especially since some creatures may hold surprises. We were able to watch a cuttlefish change colors and camouflage in the blink of an eye.
4. Ask questions! There were plenty of volunteers around the aquarium who were happy to share some fun facts about the amazing creatures in each exhibit.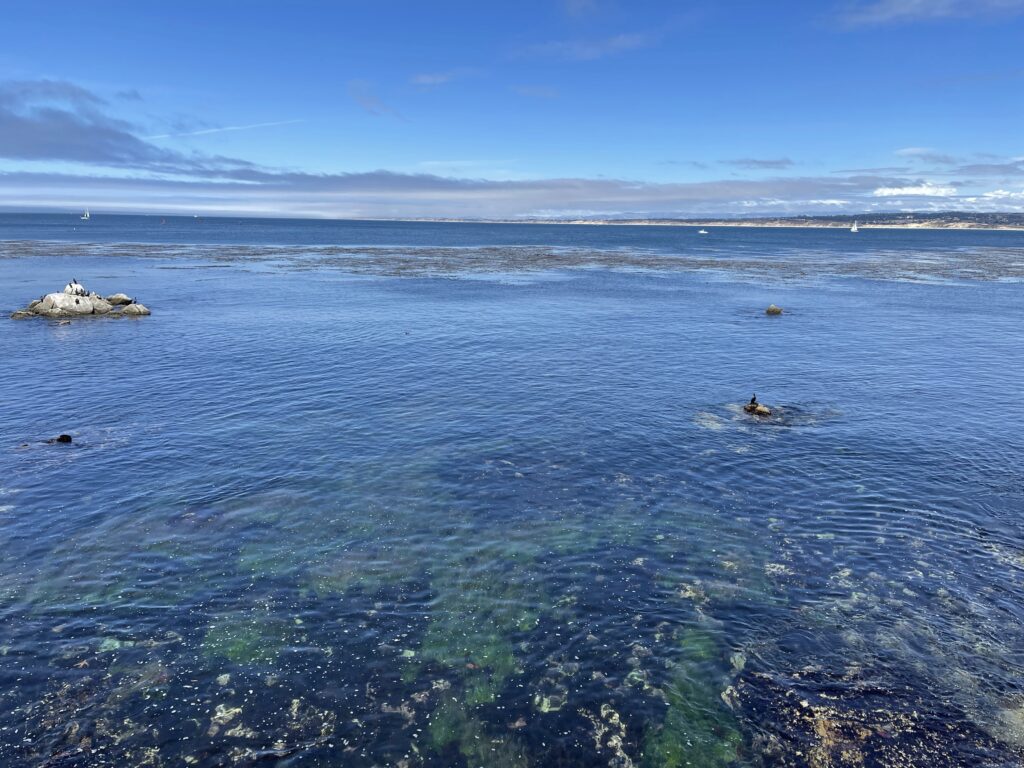 If you are thinking about visiting the Monterey Bay Aquarium, we highly recommend watching our tour of the best California aquarium before your trip for our helpful tips! You can watch here!