While the official opening date for this Super Mario Bros inspired land is February 17, 2023, Universal surprised guests by opening the land early for a technical rehearsal in January 2023! Here are 3 things you can't miss when you visit!
1. Mario Kart: Bowser's Challenge! This video game inspired attraction uses AR glasses to make you feel like you've stepped into your N64! You'll race with classic Nintendo characters like Mario, Princess Peach and Yoshi, and travel from various courses from Mario Kart games, including Rainbow Road. The highly detailed queue makes this popular attraction worth the wait!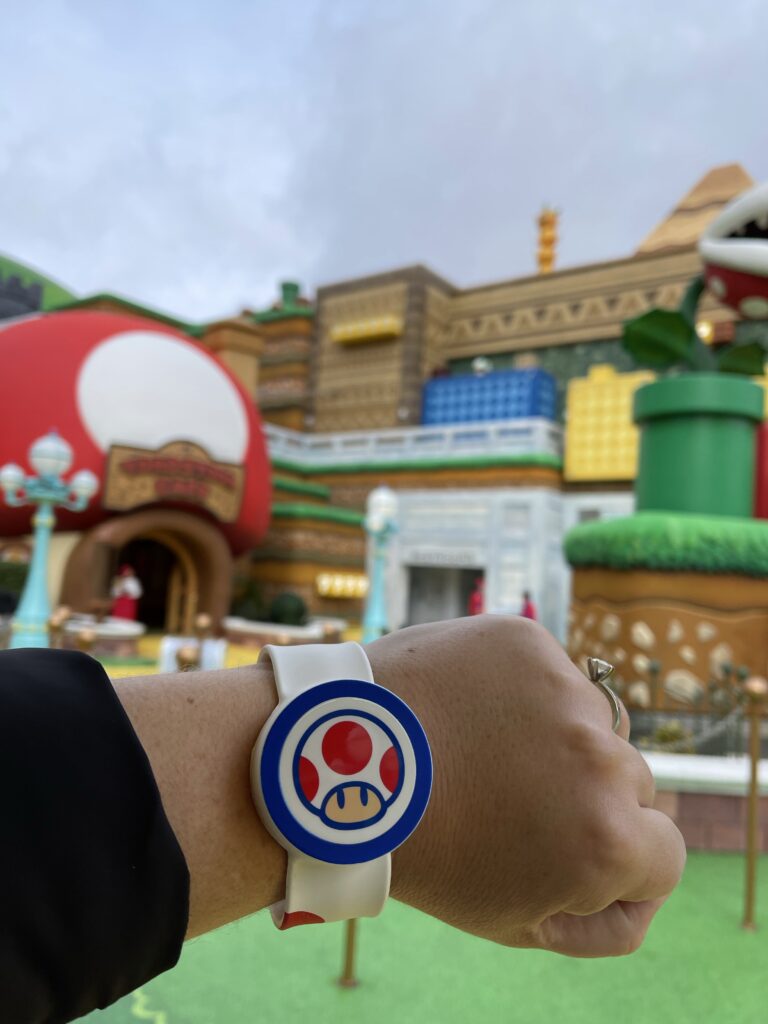 2. Power Up Band! Using these RFID bands, guests can interact with Super Nintendo World in a brand new way! You can punch blocks to earn coins, win prizes and virtual stickers in the app, and even complete mini games to battle in the Bowser Jr Shadow Showdown!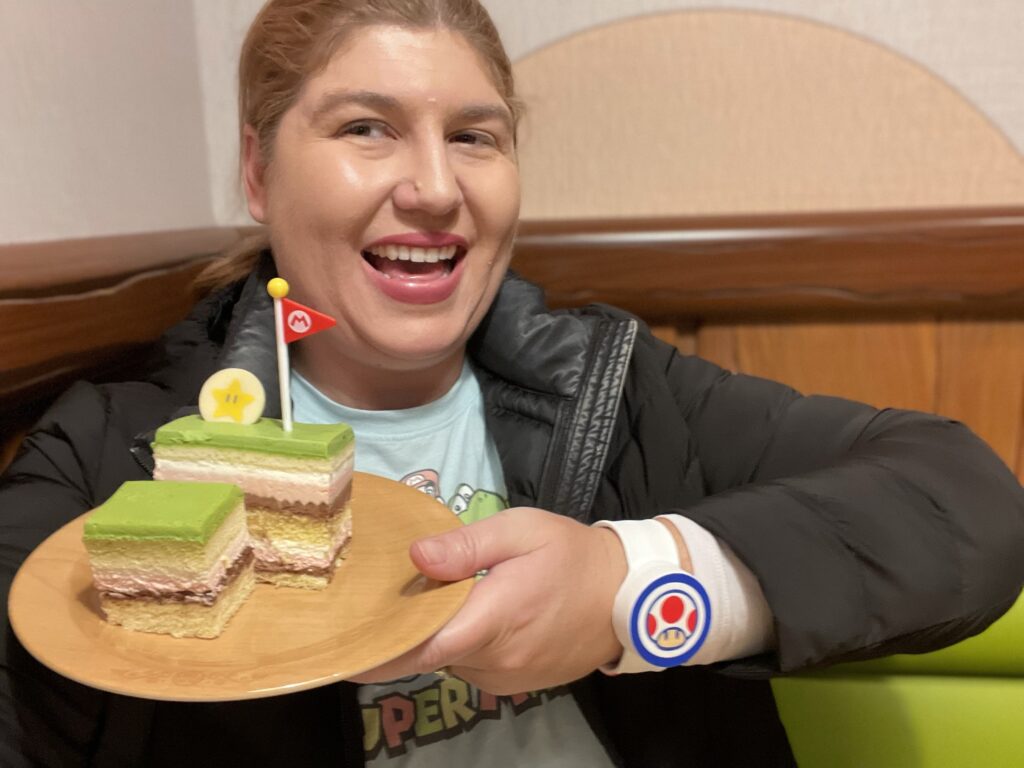 3. Toadstool Cafe! Try some tasty and elaborately themed dishes featuring Mario, Luigi, question mark blocks, goal poles and so much more! Don't forget to look out the "windows" while you eat, you never know what those Toads will be up to!
For a full tour of Super Nintendo World at Universal Studios Hollywood, watch here!