Character meet and greets are no longer social distanced at Disneyland! Just like before, guests can now hug, high five, and get up close with their favorite Disney characters. They are happy to take photos and sign autographs too!
Here's everything you need to know about finding and meeting characters at Disneyland after April 18, 2022:
Some character information is on the Disneyland app, but a lot is missing! If you look under the Entertainment section of the app, you can find the location of some characters and an overall time when these characters will be out, but not specific characters or their exact locations. The most important thing to note is starting and ending times for characters.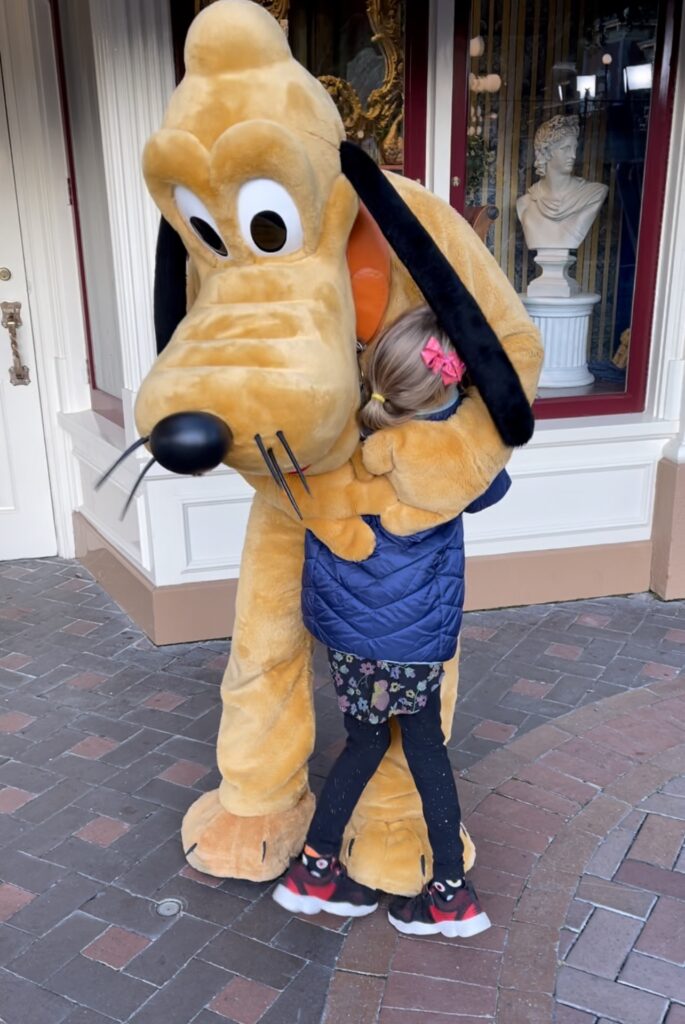 The classic characters can be found all over Town Square as you enter Disneyland. This includes Mickey, Minnie, Goofy, Donald, Pluto and Chip and Dale. These characters may walk around holding guests hands or simply have a line to visit with them. They rotate in several different spots, and the morning is the best time to see them. During cavalcades, band performances, and so on, the characters will not be available.
Princesses and some villains are meeting at the Royal Theater and Fantasy Faire area, just next to Sleeping Beauty Castle. These characters rotate frequently, so feel free to ask a Cast Member in that area if there's a specific character your family is hoping to meet. The princesses who meet most often are Cinderella, Ariel, Snow White, Sleeping Beauty, Tiana, Mulan, Elena of Avalon, Rapunzel and Belle.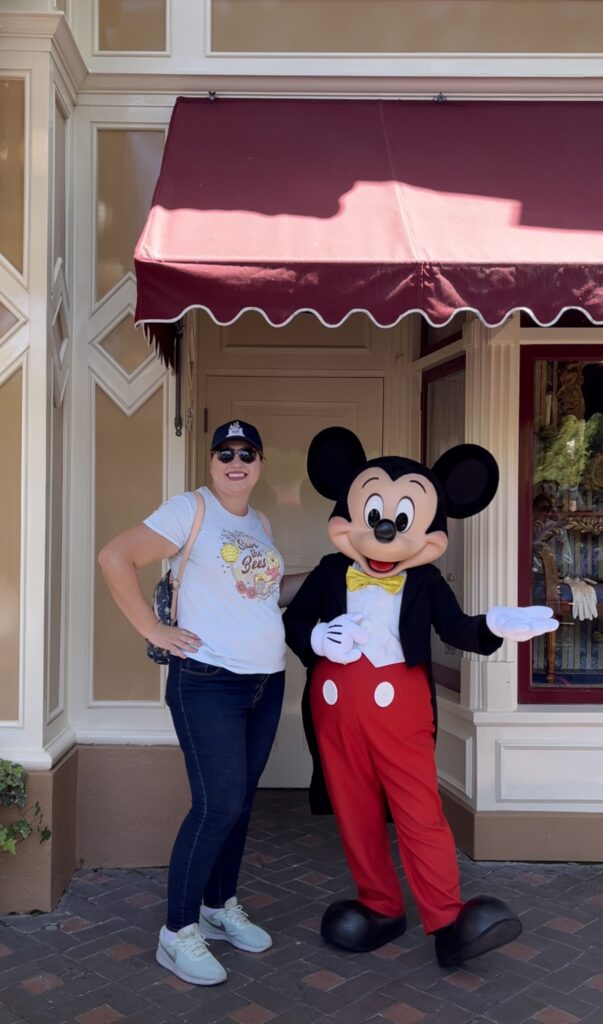 In Fantasyland, characters usually roam in the morning, especially Peter Pan, Wendy, and Captain Hook. If you are lucky, you may be able to play a game of hide and seek with Peter Pan!
In Critter Country, Winnie the Pooh and Friends meet throughout the day, check the app as they currently are scheduled to meet from 10am to 3pm. You'll find Winnie the Pooh and one other friend, including Eeyore, Tigger, Rabbit or Piglet.
For even more information on Disneyland Character Meet and Greets in April 2022, watch our full experience here