The fan favorite Food and Wine Festival is back at Disney California Adventure at the Disneyland Resort, and it's bigger than ever! In 2022, there are 12 distinct festival food booths plus speciality dishes at quick service dining locations throughout the theme park!
Guests can purchase a Sip and Savor pass, which offers discounted tasting tabs for specific menu items and non-alcoholic beverages. The Sip and Savor Pass is $57 for 8 tasting tabs, or $52 for Disneyland Magic Key Annual Passholders.
In our latest video, we tried every food item at the festival booths (that's 24 different dishes) to find the best of the fest! Here the dishes that you have to try, for better or for worse!
1. Grilled Top Sirloin: Garlic Kissed Booth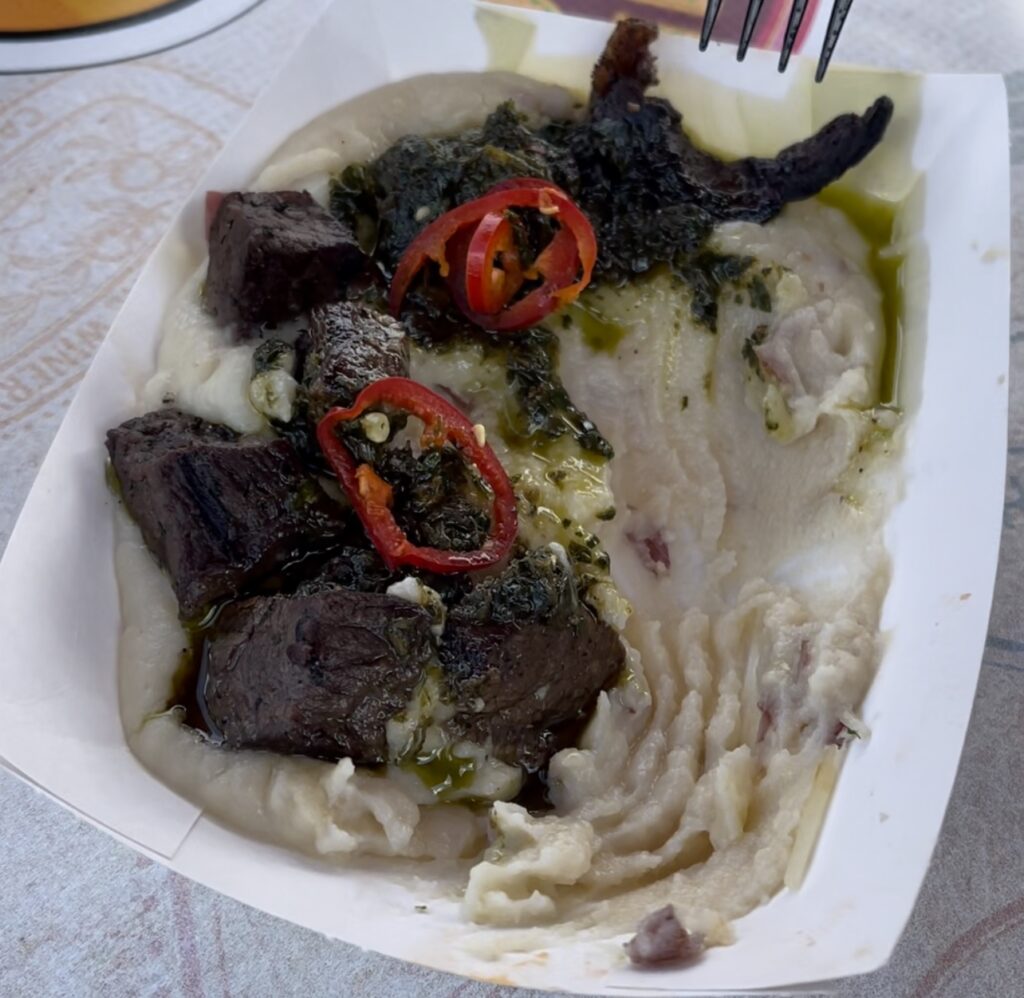 This was our favorite dish overall! The beef was perfectly cooked, and the potatoes were incredible. Everything has a rich, roasted garlic flavor and we couldn't get enough!
2. Honey-Orange-Glazed Salmon Salad: Golden Dreams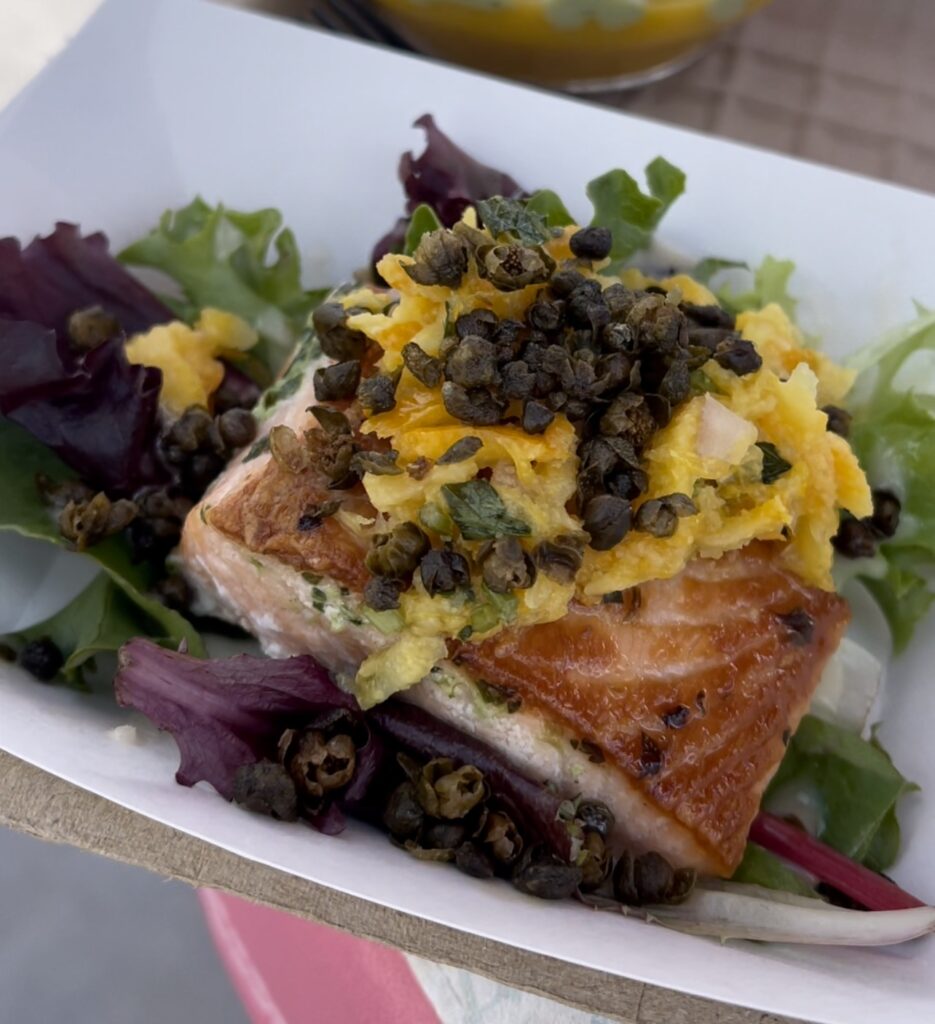 This perfectly cooked piece of salmon had an refreshing dressing with a surprising twist, fried capers that have this dish the most delicious crunchy texture! A must try, even if you are not a big seafood fan!
3. Frozen Guacamole: Avocado Time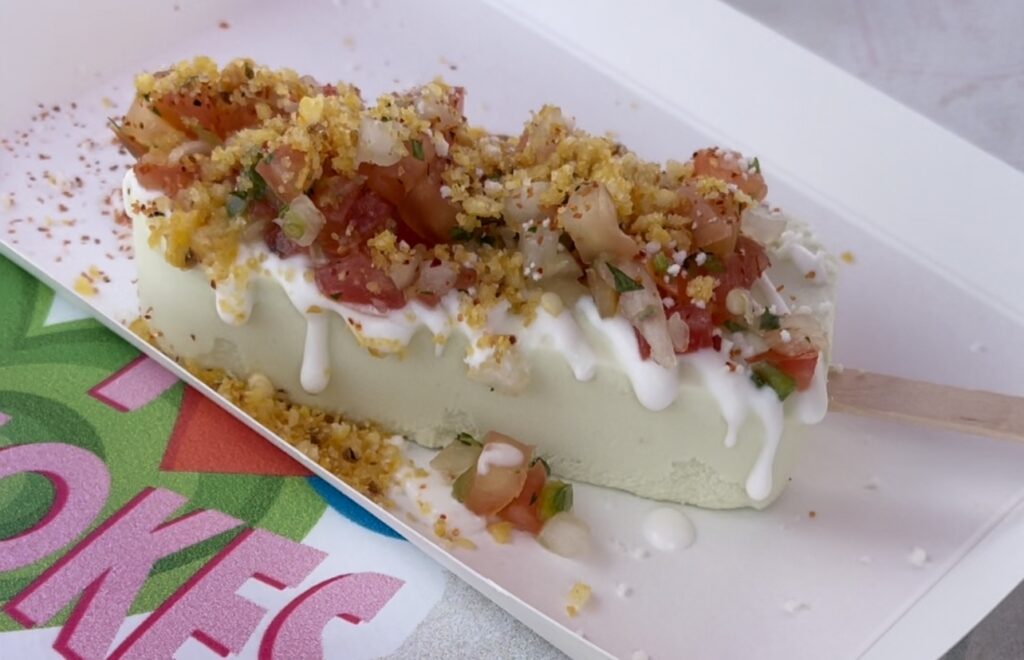 This dish has such a unique combination of flavors and textures that you have to give it a chance. The mix of creamy avocado paleta and crunchy fresh toppings is somehow refreshing and savory at the same time. You just need to try it!
4. Peanut Butter & Jelly Mac: Nuts About Cheese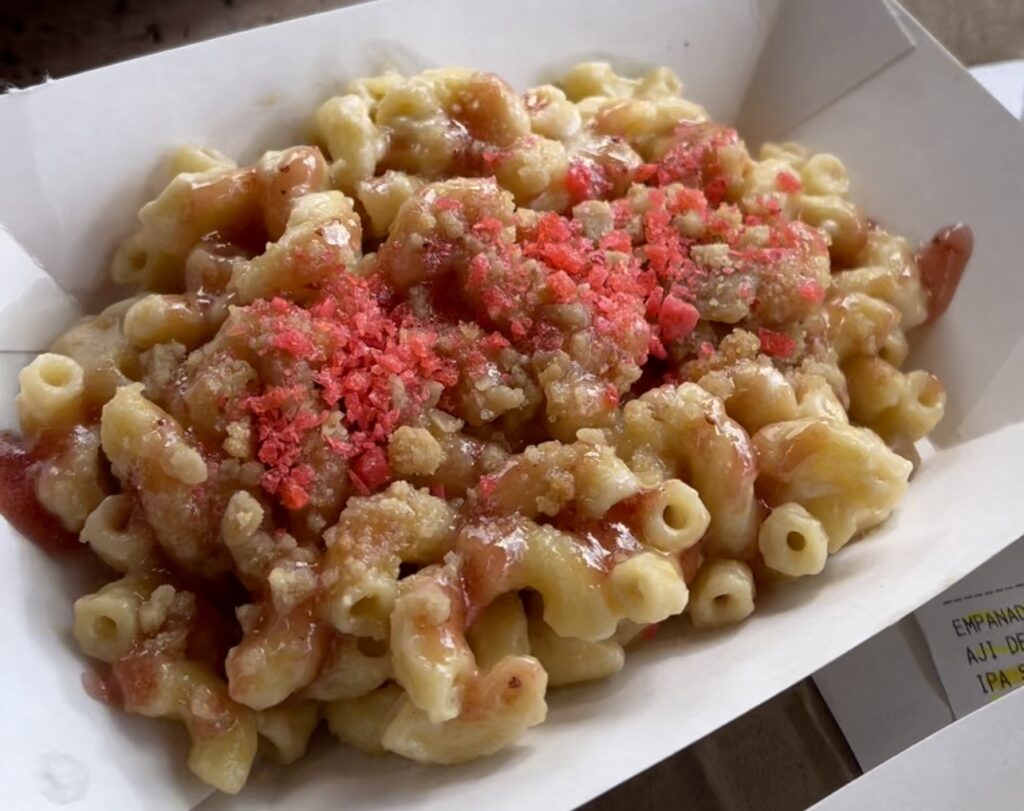 Yes, it sounds pretty strange but the pasta dish itself is actually delicious! A sweet sauce that's similar to Thai style peanut sauce with some crunchy toppings and tart jam drizzle. The ingredient that makes this dish bizarre and a must try is the popping candy on top! Eating Pop Rocks on your dinner is an unusual experience that you'll either love or hate. Either way, you have to try it once!
Hungry for more Disney foodie reviews! To watch us eat EVERY festival booth food item, please watch our video here.