Did you know that you can eat at best restaurant at Disneyland without buying a ticket or an annual pass? That's right, we are sharing our favorite place to eat and it's one of the Disneyland Resort's best kept secrets!
The Craftsman Grill is a quick service restaurant located inside the Grand Californian Hotel and Spa. You can reach this restaurant either through Downtown Disney or through Disney California Adventure if you happen to be visiting the park for the day. Just next door is a sit down version of the restaurant, the Craftsman Bar, which features outdoor dining next to the pool in a full service restaurant and bar. However we recommend the Craftsman GRILL for a quick and easy Disney dining option that is anything but ordinary theme park food.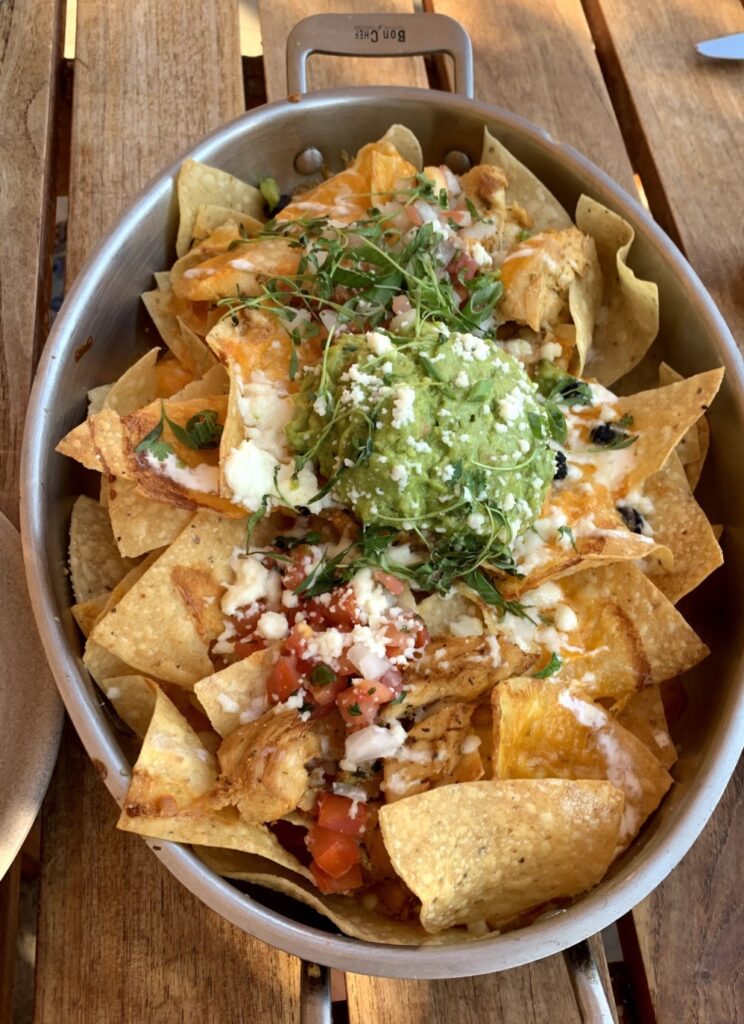 The menu has something for everyone in your traveling party. For the kids and picky eaters, you'll find chicken fingers, pizza, and a delicious grilled cheese. For the more adventurous eaters, the restaurant offers an enormous platter of nachos (great for sharing), avocado toast, lobster quesadilla, and cauliflower grilled cheese. The chefs also create a seasonal hot dog of the month, which could be anything from sweet to savory to spicy.
To see our favorite foods from the best Disneyland restaurant, watch our full foodie review here