If you are visiting Disney California Adventure, you can see plenty of Disney characters in their special Halloween costumes even if you are not visiting during Oogie Boogie Bash.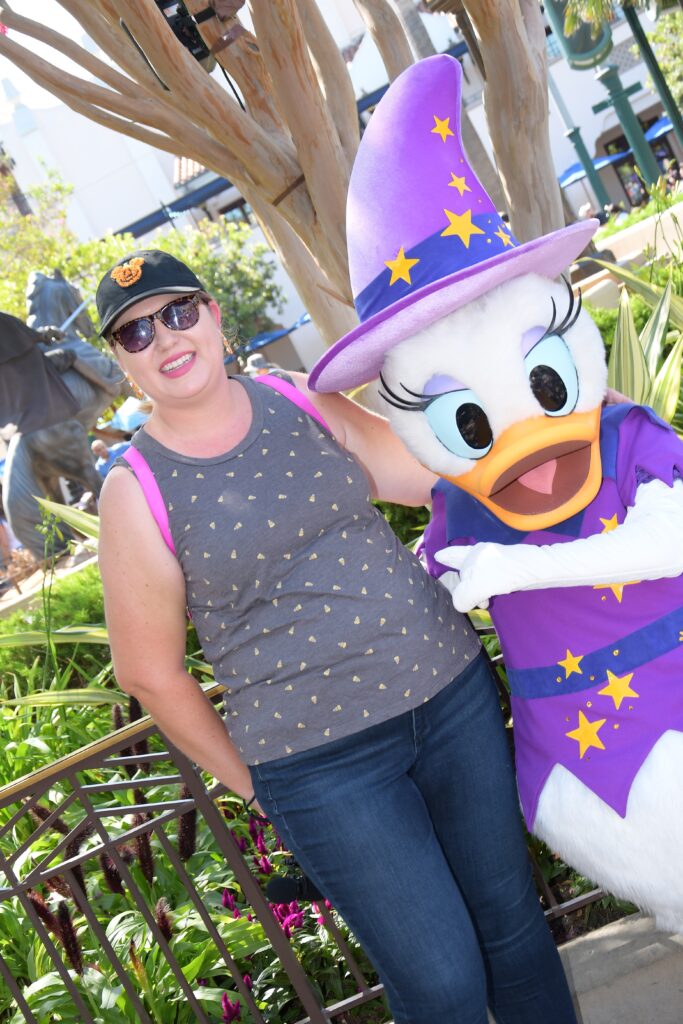 Mickey, Minnie, Donald, Daisy and all of their friends wear special retro style Halloween costumes on Buena Vista Street at the front of the park. Keep an eye out because characters can be found in many different spots!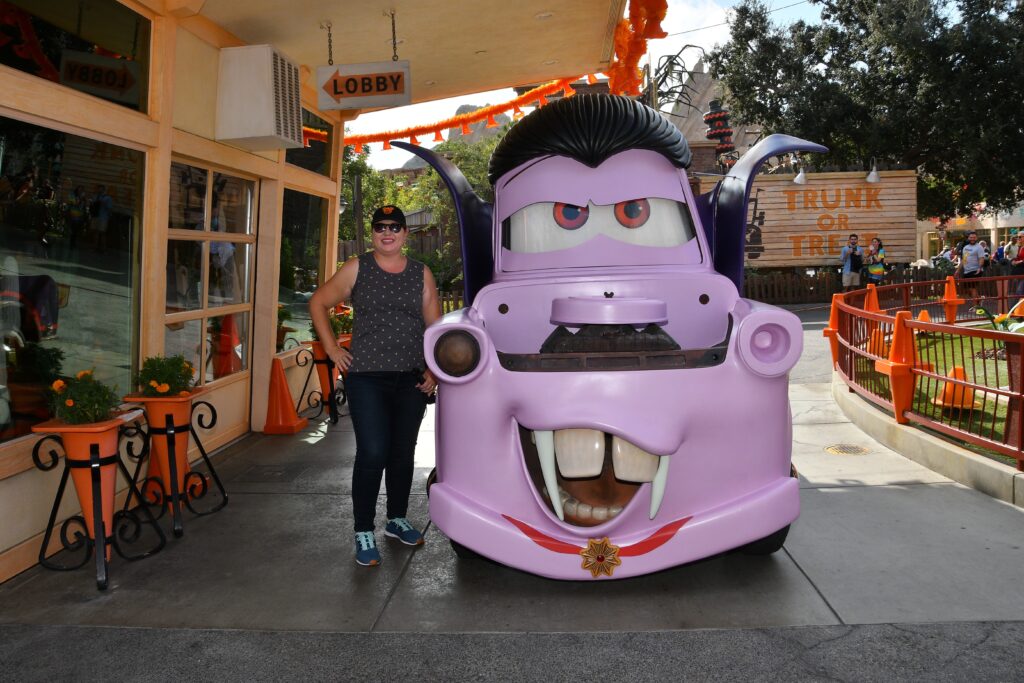 Carsland is transformed into Radiator Screams with spooky car themed decorations everywhere. Even the Cars characters get into the Halloween spirit, you can usually find Tow Mater, Lightning McQueen, Cruz Ramirez and Red the Fire Truck wearing their own Halloween costumes near the Cozy Cone Motel.
The Paradise Gardens becomes the beautiful Plaza de la Familia in honor of Dia de Los Muertos, where you can find music, crafts, and entertainment from the Pixar film, Coco. You can also meet Miguel or watch him perform in a show several times throughout the day.
For more details on meeting Halloween characters at Disney California Adventure, watch here