Are you looking to enjoy some Disney magic this Halloween season but don't want to buy a Disneyland park ticket? You can still have a spooky time at Downtown Disney with Pluto's Pumpkin Pursuit! This Disney Halloween Scavenger Hunt allows guests of all ages to search high and low for hidden pumpkins around the many shops and restaurants in Downtown Disney.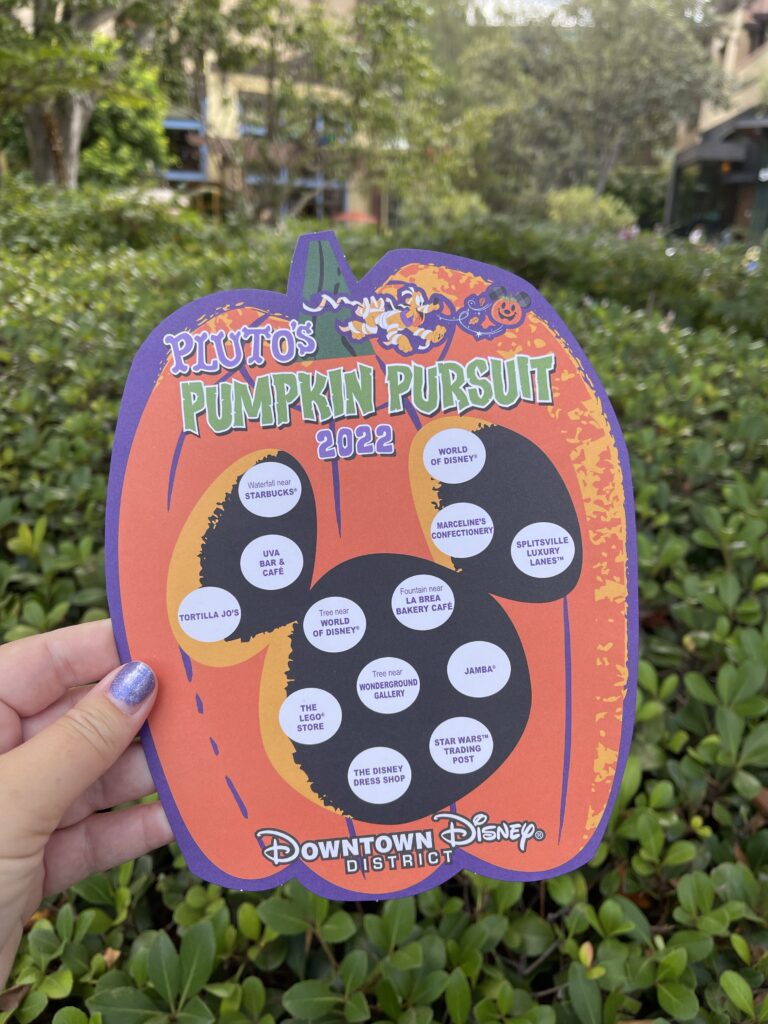 There's no need to buy a ticket or make a park reservation, but you will need to pay for parking an purchase the scavenger hunt board. You can purchase your board and prize for $9.99 (Magic Key discounts apply) at World of Disney and Pin Traders, located at both ends of Downtown Disney. As you stroll past the Disney shops and restaurants, keep your eyes peeled for pumpkins painted like Disney characters hiding above the stores and even in the trees.
You can claim your prize when you purchase your board, or return at the end to pick your prize later if you prefer. We recommend picking out your prize first so that you don't have to worry if a pumpkin is hidden too well! This years prizes are adorable miniature pumpkin pails themed designed like Mickey, Minnie, Pluto and Stitch. Tip: these tiny pumpkins are perfect for Nuimos or other small dolls or Plushes for some pretend to trick or treating.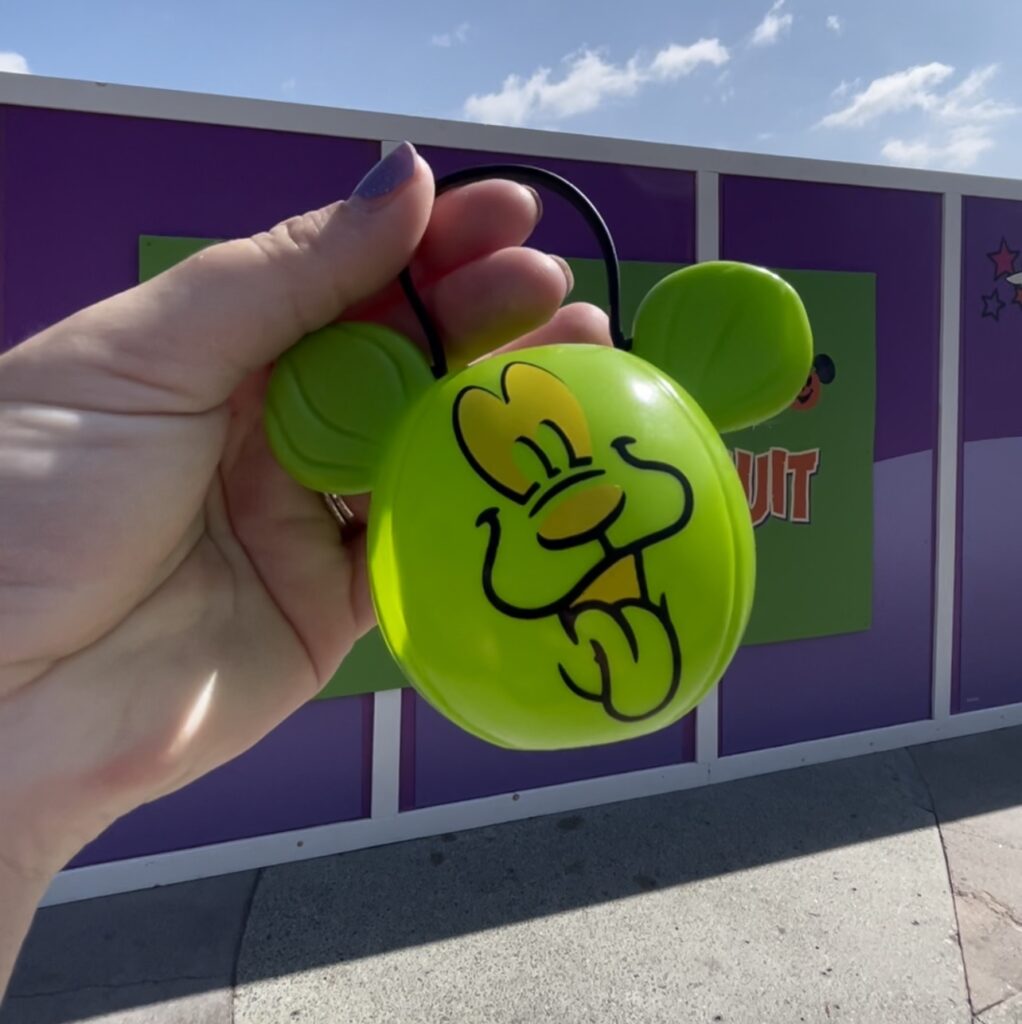 If you're having trouble finding any pumpkins, be sure to ask a Cast Member for a clue. If you'd rather know where all the pumpkins are hiding, check out our full video here