Come trick or treat at Disney California Adventure at the Disneyland Resort for their annual Disney Halloween Party: Oogie Boogie Bash! You can see Disney villains, rare characters, the Frightfully Fun Parade, Villains Grove and more at this after hours event!
Oogie Boogie Bash is our favorite after hours event every year, and this year there are even more treat trails and Disney characters to visit! Here are our best tips for enjoying this Disney Halloween party!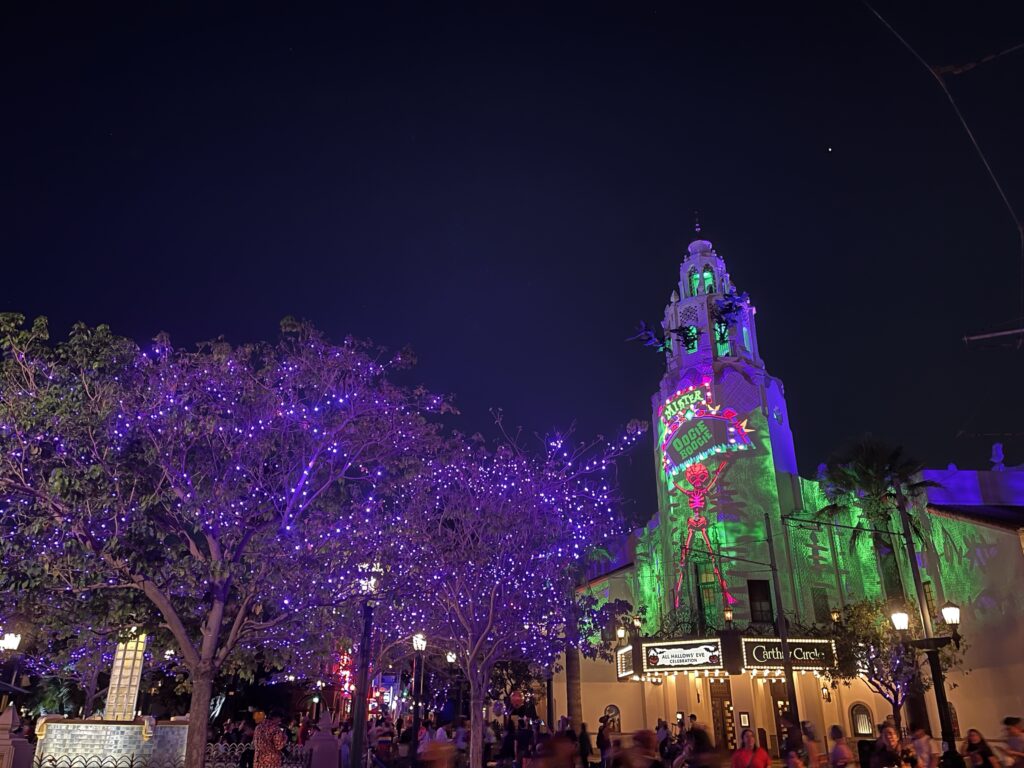 1. Eat before the event! The party goes from 6pm til 11pm, so don't use your previous event time on standing in line for food! You can enter Disney California Adventure as early as 3pm with your ticket, so plan accordingly.
2. Bring a large bag (or 2!) There are 11 treat trails where you'll get handfuls of candy, snacks, fruit and more! After 1 or 2 trails, the small bags you are given when you enter will be full. A backpack and maybe even a stroller are the easiest way to carry all those treats home.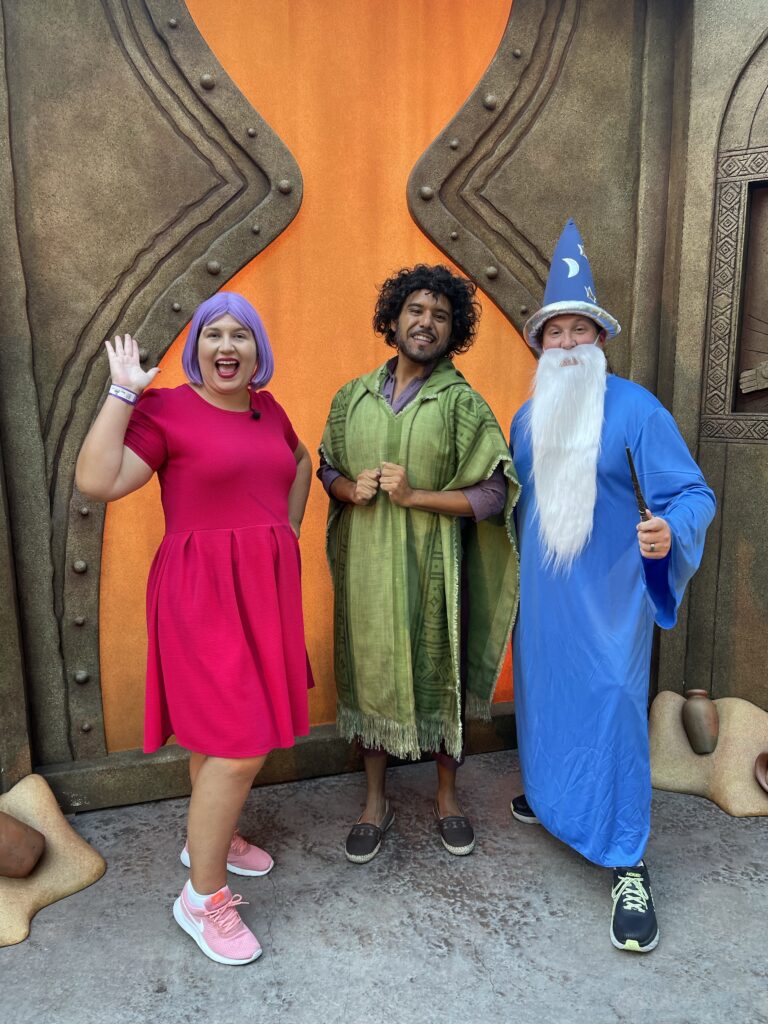 3. Line up for rare characters before the party begins! For 2022, the most popular characters are Bruno from Encanto and Minnie and Friends as the Sanderson Sisters from Hocus Pocus. If you'd like to chat with and take photos with these rare character, be sure to line up 30-45 minutes before the event begins (otherwise you'll wait 1-2 hours during the event).
4. Some Treat Trails close during the parade! Check the parade times and know that the trails for Ernesto de la Cruz and Dr. Facilier will be closed during the parade, and Cruella de Vil will not be meeting during the parade (since she's riding one of the floats.)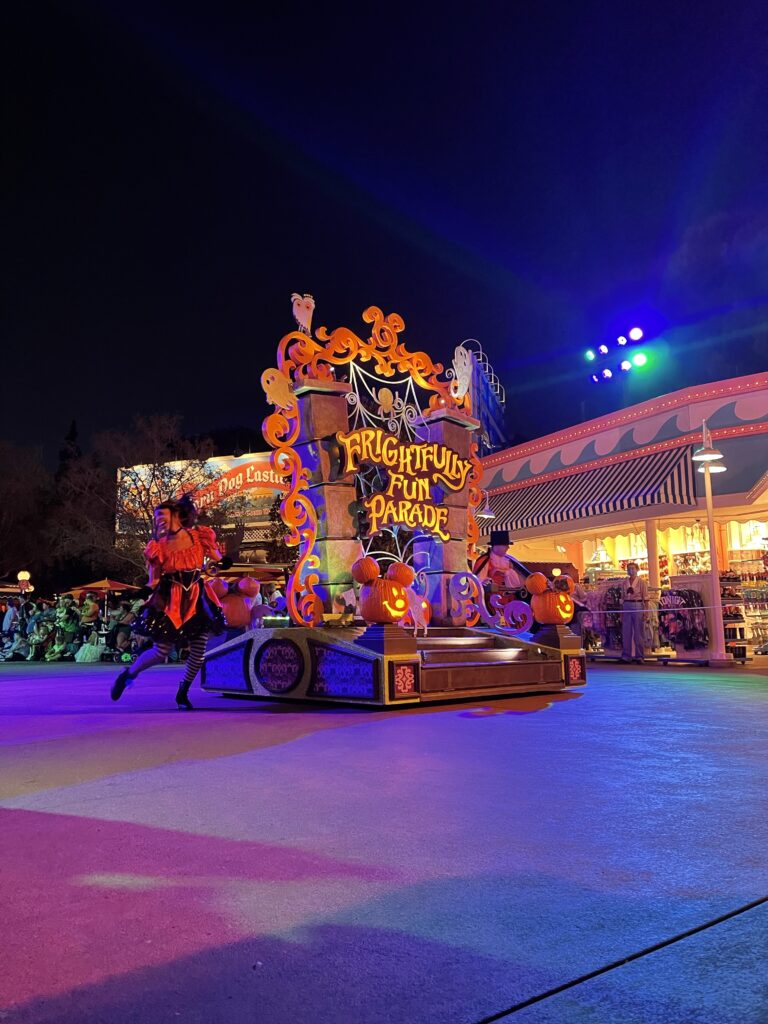 5. Check the Disneyland app for showtimes for Mickey's Trick and Treat! This fun show in the Disney Junior theater is held throughout the night, but showtimes aren't listed on the event map.
6. Surprise characters are meeting in Carthay Circle! We were so excited to run into Merlin from Sword in the Stone (if you see our costumes, you'll understand why). We also saw Hercules, the Blue Fairy from Pinocchio and Mulan dressed as Ping were meeting guests throughout the evening. Who knows who will be there next time?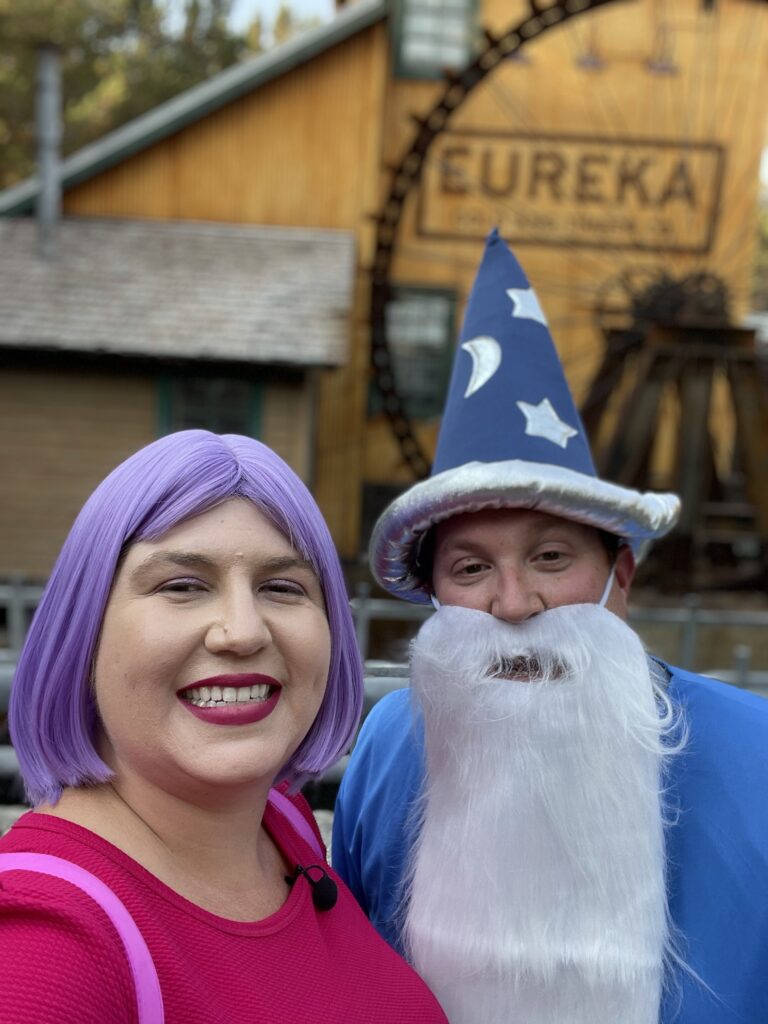 For our full experience of Oogie Boogie Bash, including all of the rare characters and Disney villains, watch here