If you are visiting the Disneyland Resort, Goofy's Kitchen Character Dining is a great option for families, which offers an all you care to eat buffet for brunch and dinner. Located inside the Disneyland Hotel, guests do not need a park ticket, park reservation or even a hotel reservation to eat at this restaurant! In fact, if you are just coming to eat at Goofy's Kitchen and not entering the theme parks or Downtown Disney, you can park at the hotel for free for up to 3 hours with validation at the restaurant.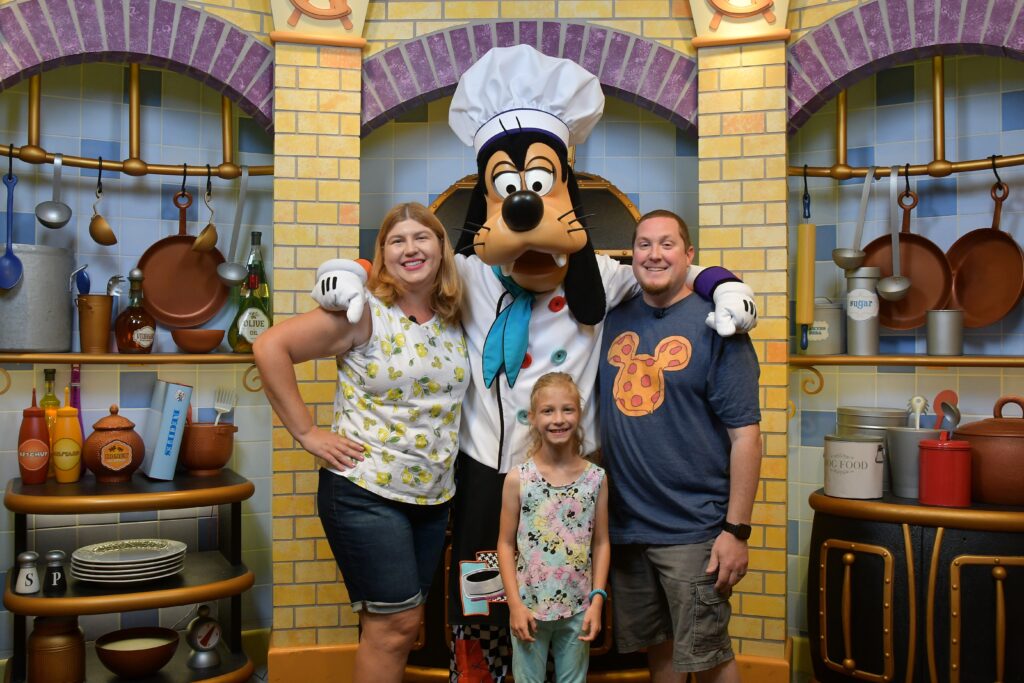 When you first check in at Goofy's Kitchen, you will have a chance to chat and take photos with Goofy, the head chef himself! These photos are included with the cost of your meal.
Once you are seated, a friendly server will bring you unlimited non-alcoholic beverages (or alcoholic drinks for an extra cost). There are several buffet lines with a huge variety of food. Since Goofy is cooking, you may notice a few unusual but tasty items on the menu, including peanut butter and jelly pizza!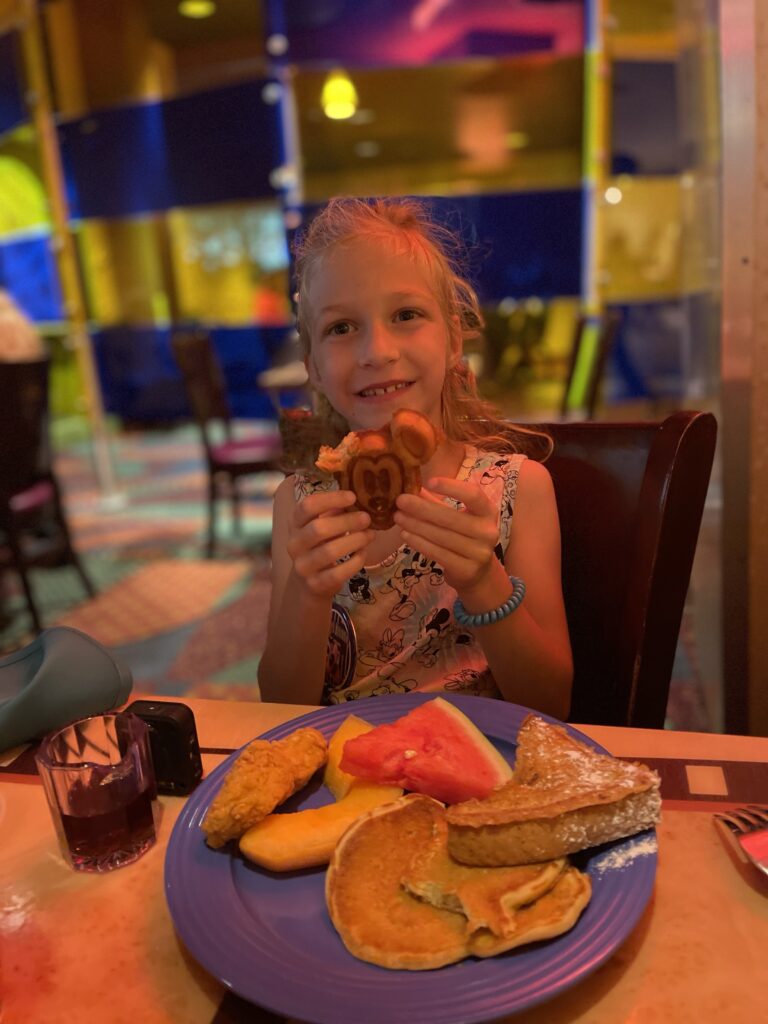 Currently, the characters come out every 15-20 minutes during a upbeat song. They stop briefly at each table for a quick photo or hug, but they cannot linger for autographs or big group photos. On our visit, we saw Minnie, Pluto, Chip and Dale.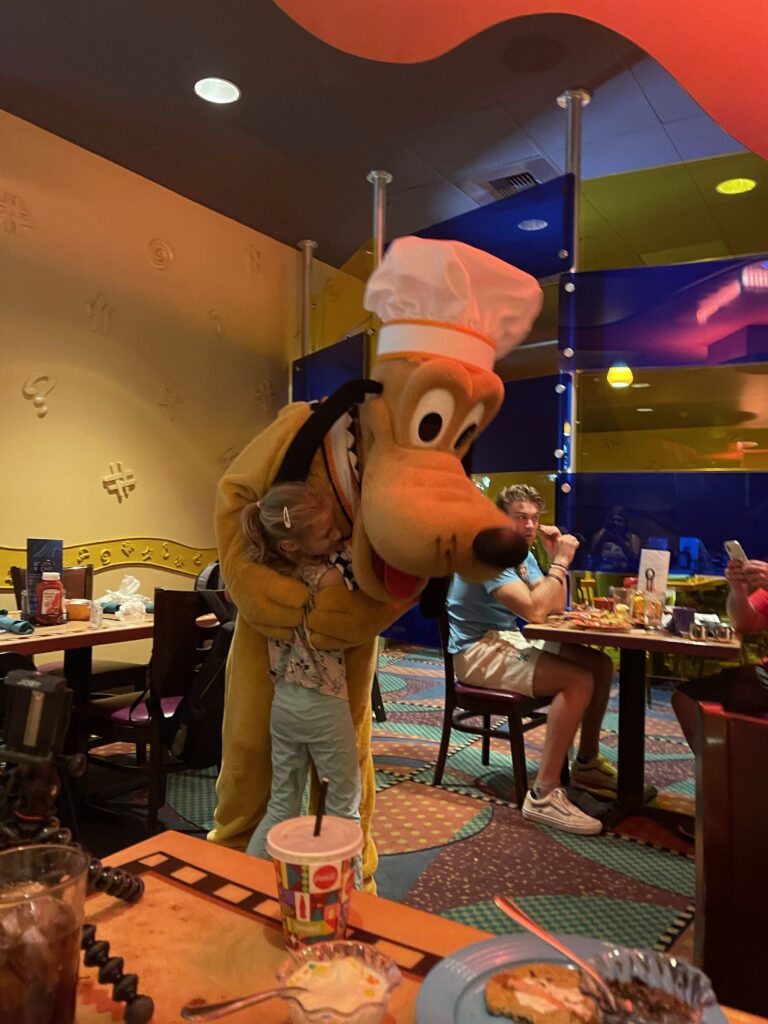 Goofy's Kitchen is currently the most expensive character dining option at $49 for adult brunch and $55 for adult dinner. However, the selection of food and dessert items is far superior to what's offered at Storytellers Cafe and Plaza Inn. Overall, we believe this is the best characters dining experience offered at the Disneyland Resort right now and we highly recommend it to anyone!
To see our full experience at Goofy's Kitchen, watch here
To compare our experience at Storyteller's Cafe, watch here
To see the character dining offered at Plaza Inn, watch here