This family fun tradition is back at the Disneyland Resort! Guests of all ages can join in on the Disney Easter Egg Hunt at the 2022 Eggstravaganza!
Maps can be purchased at stores throughout Disneyland, but the best spot is the booth at Plaza Point on Main Street USA. You can pick out a souvenir Easter egg as your prize when you purchase your map if you'd like. The 2022 Disney Easter Egg Hunt maps are $9.99 each (plus tax and before any discounts), and come with your choice of 1 out of 6 different Disney character eggs. Not only can find the maps and eggs at Plaza Point, but also these festive Easter egg photo opps!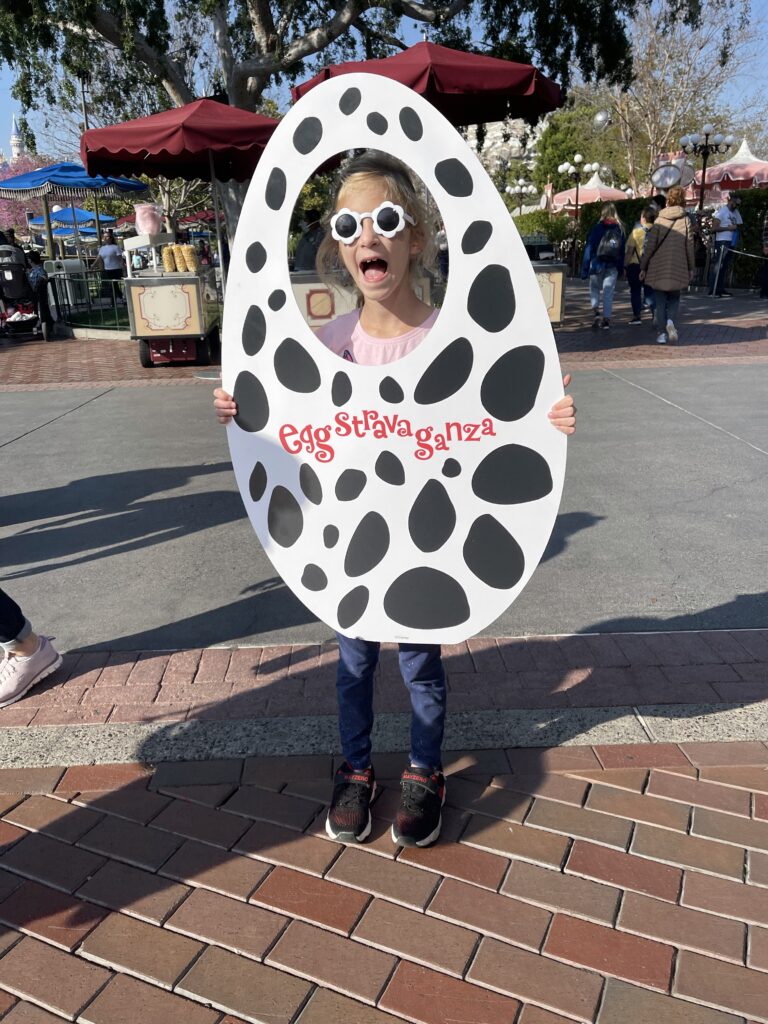 You can spend your day casually searching for the eggs, or just find them all at once (it took us about an hour, as you do walk across the entire theme park). Either way, you're sure you have an egg-cellent time!
To join us on our 2022 Disney Easter Egg Hunt, watch here